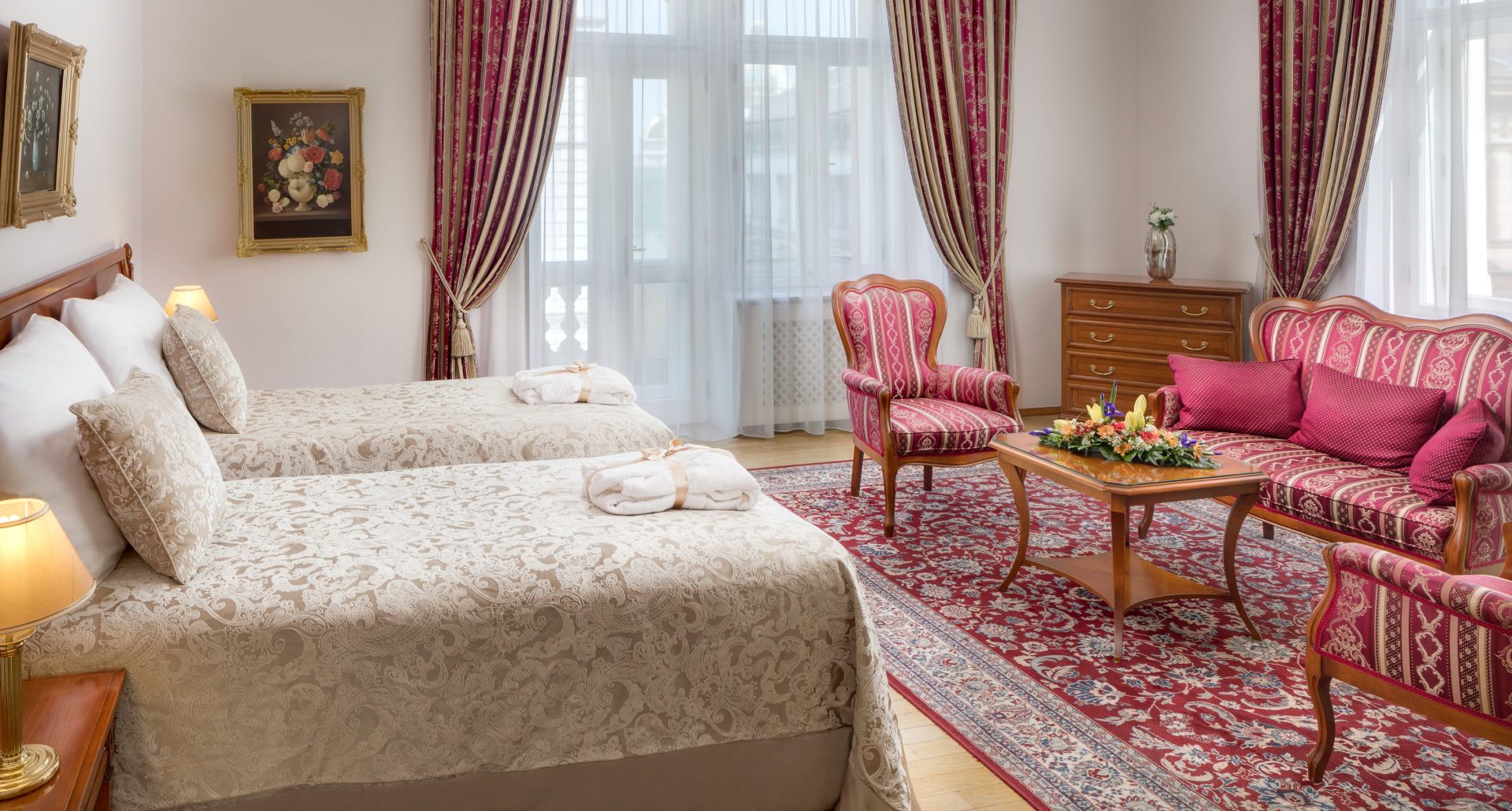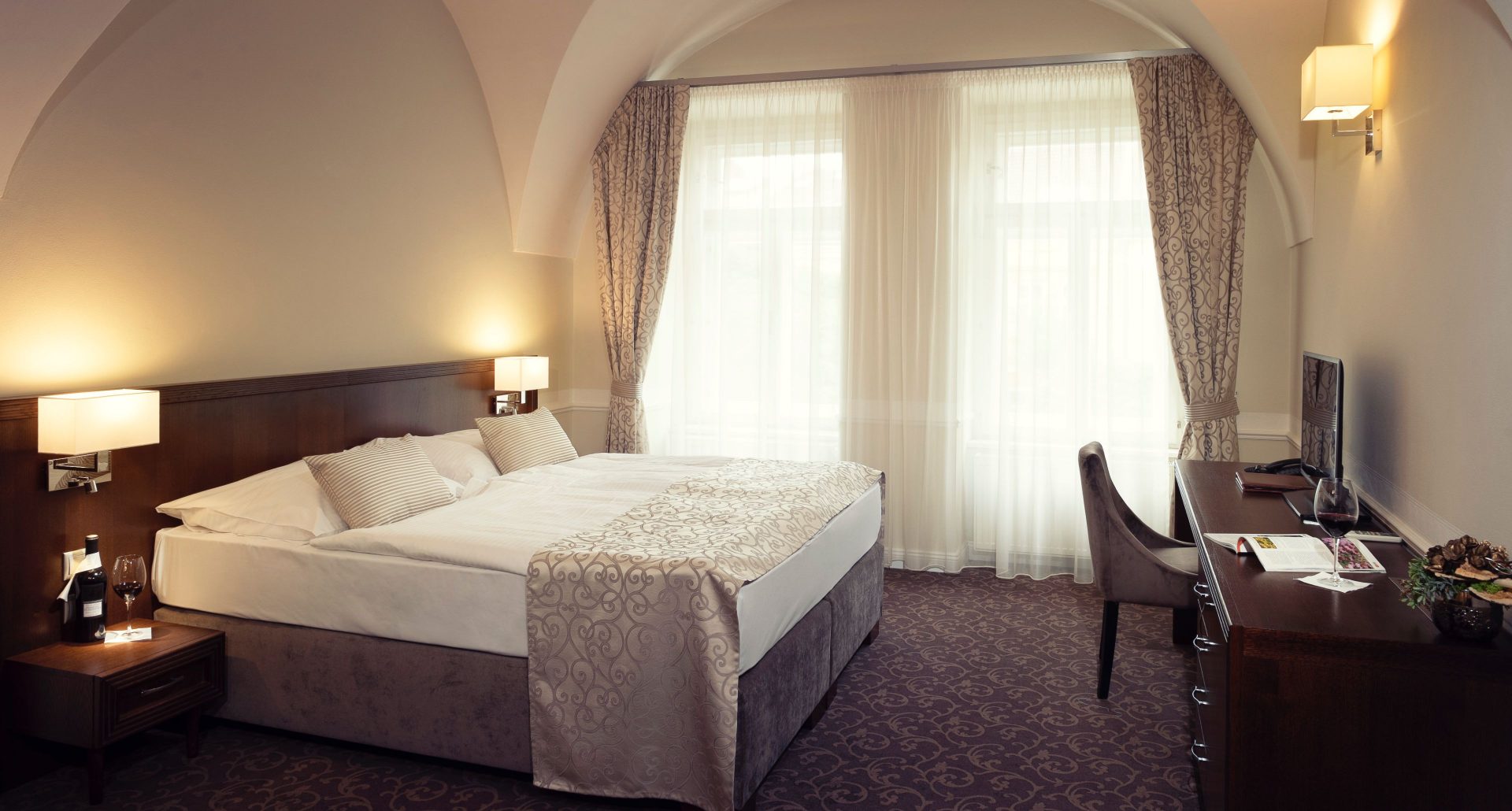 ABOUT BUSINESS CLASS
A proven collection of hotel mattresses and boxspring beds, whose special design and quality of workmanship is evident in every detail.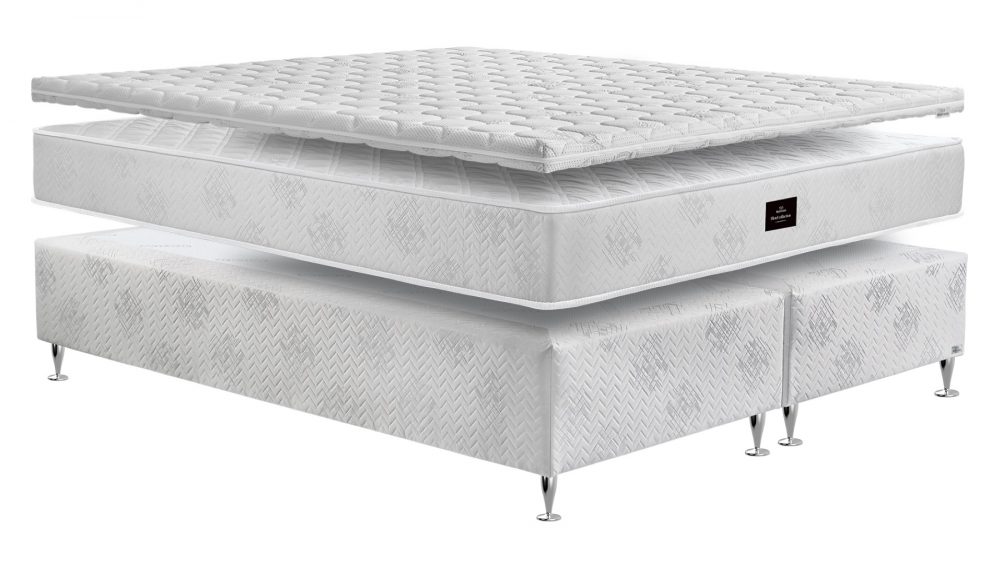 COVER DELANO
A lined non-flammable cover DELANO with Oeko-Tex Standard certificate with a sewn in fillings of antiallergic PES fiber, 300 g / m²with anti-bed bugs tratment that repels the bed bugs and mites and thus naturally protects the hotel beds from pests.
High-quality materials have been used in this model line to maintain their durability throughout their life. The use of popular variations of spring and foam mattresses in combination with a pleasant Dalen fabric with flame retardant ensures the quality and long-term satisfaction. Idealy, the very comfortable mattress height of 22 to 24 cm can be combined with any Mattress Topper and in conjunction with the massive boxspring will give your guests an irreplaceable sense of comfort during the sleep. The products in this range meet the given standards, which makes them suitable for four-star hotels, which will reliably provide quality sleep and a fresh awakenings to their guests.
BUSINESS BOXSPRING BED
A solid massive bed with a spruce construction with built-in bonell springs.
22 - 32 cm
Boxspring height without legs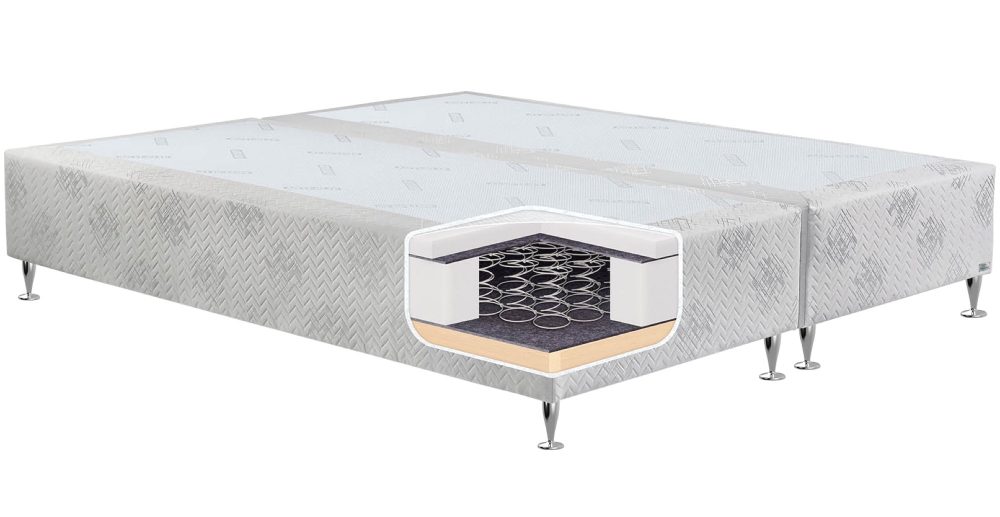 massive wood construction made of high mountain spruce
natural coconut fiber (spring protector)
bag spring system
molded cotton (spring guard)
exclusive NIGHTFLY foam, which excels in high deformation resistance
It is an ideal airy and point-adaptable base suitable for all types of mattresses. Boxspring bed can work perfectly with the mattress to fit the customer's body, ensuring ideal sleep comfort. Standard is the boxspring upholstery DELANO with flame retardant, very pleasant to the touch. The color design can be fine-tuned by using abrasion-resistant fabrics or leatherette from our offer. Stability of mattresses on boxing bed provides anti-slip stitching in the middle of the upholstery. This boxingpring bed model meets all standards for four-star hotels and their height (without feet) can be adjusted as needed in the range 22 - 32 cm.
Covering Skirt KLASIK

A simple design skirt that is easy to put on a hotel boxing bed.

Covering Skirt IMPERIAL

Design skirt with specially quilted corners. This skirt is suitable for the use of a box-front, front fitting, which the skirt can cover.

In fabric - solid upholstery

Boxingprings from each category can be hardcrafted into different fabrics or leatherette from our selection of materials. You can choose from a wide selection of high quality abrasion resistant, waterproof and easy to clean fabrics or artificial leather in various shades. We also offer upholstery for your own fabric or leatherette.

Box-spring safe

We are able to build a hotel room safe into the frame of a box-spring bed. This innovative idea makes sure that all valuables are kept absolutely safe.

23 x 17 x 17 cm

SIZE : Width x Height x Depthness
Business Pocket Latex

A mattress that meets the expectations of hotel customers looking for maximum comfort while sleeping. Latex natural rubber foam gives the mattress a distinctive elasticity and flexibility to distribute body pressure evenly during sleep on the side and back. The airiness of the mattress is secured by a pocket spring core with natural SEACELL cactus protector and a combination of cold HR foam and latex with an original perforation system that removes excess heat from the mattress. The result is a quieter and deeper sleep without the constant changes in body position, warming up and waking up during the night.

Medium-Soft

Toughness of the mattress

Business Pocket Visco

Pamper your customers by a mattress on which they can enjoy a restful sleep and regenerate their body. The VISCO memory foam is unique in responding to the body temperature and eliminating any counter-pressures thanks to which they will enjoy a general relaxation and accelerated regeneration during the sleep. The core of pocketed coils with SEACELL natural cactus protector and with a layer of HR cold foam make the mattress breathable, and also provides an optimum spinal support during the sleep. This mattress is suitable for active people, for working-age people, but also for the elderly. Your guests will love the unique and pleasant feeling when they lie down on this mattress and will always look forward to it when coming to their hotel room.

Medium-Soft

Toughness of the mattress

Business Pocket

This mattress will surprise your guests with a pleasant comfort of medium firmness and will offer to them pleasant and deep sleep thanks to which they will gladly return to your hotel. The core of the pocketed coils with a protector of SEACELL natural cactus fibers provides not only optimum spinal support, but also makes the mattress breathable and enhances its contouring capabilities. HR cold foam provides the mattress with excellent elasticity and due to its open cell structure further enhances its breathability. Even after many years of active use, this mattress will not disappoint, as it will retain all its properties and its original dimensions. People who sleep on this high-quality pocket mattress will experience a deep sense of relaxation and body regeneration as a result.

Medium

Toughness of the mattress

Business Pocket Hard

A very popular version of a stiffer mattress that can surprise with its comfort. The pocket spring core copies the client's body, giving him an ideal support while sleeping. Excellent breathability and mattress ventilation is provided by Seacell Natural Fiber Protector. This mattress will pamper your guests and satisfy those who prefer harder sleep.

Hard

Toughness of the mattress

Klasik Bio-EX Nightfly

Specially created mattress, which has found its popularity in several dozen hotels. The base of the mattress is formed by a medium rigid, breathable core made of zoning of the springs. The combination of HR cold foam of medium stiffness and Italian Nightfly foam not only creates comfortable comfort but also ideal stiffness. The mattress suits all weight categories, making it very popular with hotel guests.

Medium-Soft

Toughness of the mattress

Business Bonell

If you are looking for a strong and firm mattress with the height of 22 cm, this is the best choice for you. The mattress core consists of resistant bonell double spring tempered wire with the gauge of 2.2 mm which will provide support during your sleep. Springs pad made of pressed cotton strengthens the core and, at the same time, prevents you from feeling the springs while sleeping. Breathable HR cold foam with a good point elasticity makes the mattress comfortable and firm. The mattress can provide proper support to the body; it also helps take away moisture and keeps the body dry, which is important for your guests ́ healthy sleep.

Medium-Hard

Toughness of the mattress
Headboard
You can combine all headboards with any type of boxspring bed you choose
The headboard color and boxspring bed can be selected from about 200 different color shades of our fabric selection. If necessary, we are able to upholster a headboard and boxspring bed by using your own fabric or leatherette so that the bed perfectly matches the interior of the hotel room.
Variable
Height and widts of the headboard
Sauvage

SIRIUS

GEMINI

VEGA

VELORUM

BELLATRIX

VIENNA

RHOMBUS

HORIZONTAL

WILD

INDUSTRY

KINGSTONE

NOBILIA

SPECTRA

NAVY

FRANCESCA

CLAUDIA

ARGENTINA

CORONA

ALESIA

MIRACH

PARIS

ATLAS

ENIF

PRESTIGE

SIENNA

MELVA

WALL

FORREST

CHESTERFIELD

HONEY

FRANCESCA LUX

CLAUDIA LUX

SOUL

CORIUM