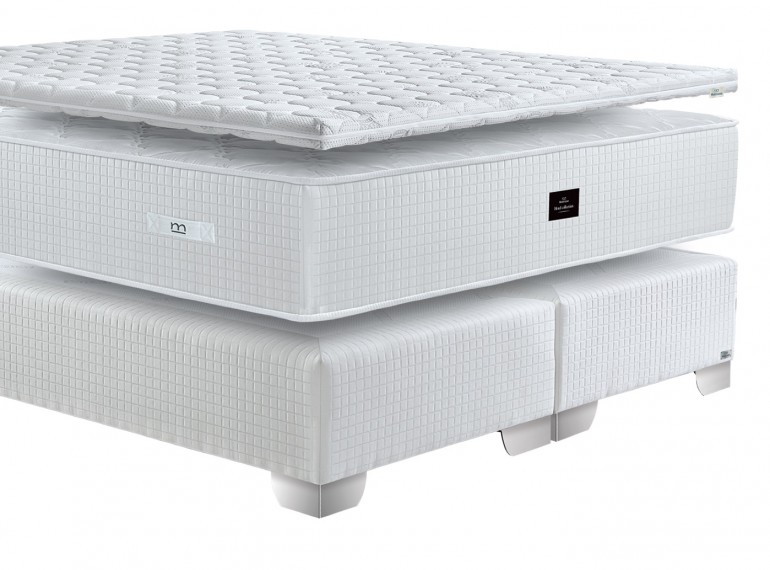 Customize your bed
The high variability and choice of different components makes it possible to assemble the hotel bed according to the client's individual requirements.
The comfortable bed height ranges from 60 to 70 cm and the most luxurious hotels in their standards approach the upper limit of this range. The continental bed sleep concept is recognized worldwide as a standard used in hotels around the world.
COMFORT FOR YOUR GUESTS
Boxspring is able to adapt to the body of a person and together with the mattress provides a maximum comfort during the sleep.
Stability
Boxspring is very stable, airy and with its flexibility helps to absorb critical pressures, thus extending the life of the mattress and the top.
Wide variability
The big advantage of boxspring is the possibility of variability in their arrangement.
Each boxspring is equipped with a special coupling system. This allows you to quickly and efficiently change the usability of a hotel room in a matter of minutes by converting two single beds (twin beds) into a double bed (king size bed).
Different functions
Thanks to this special feature the boxspring is able to ensure the correct copy of the human body shape and therefore is the ideal option for hotel rooms where clients of different weight categories sleep on mattresses.
Modern design
You can combine boxspring with any Headboard design you like, or use your own headboard. The headboard can be attached to the box or can be hanged directly on the wall.
Color selection
You can choose from a large number of fabrics or leatherette with high abrasion resistance in our offer. If necessary, we are able to incorporate boxspring into your fabric or leatherette to match the interior of your hotel room.